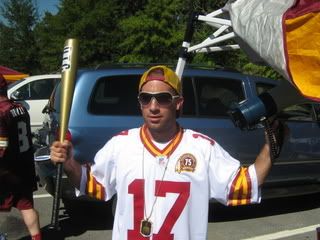 No. I didn't
interview myself
, but Dave from
Tailgating Ideas
did.
Dave called me while the
DTC
was
invading Canton
a few weeks back.
Pretty in depth. Take a look
here
.
Tailgating Ideas
is a must read for any tailgater. He is always up to date in everything tailgate related.
Whether it's the latest and greatest tailgate gadget, or tailgate humor, it is probably the greatest blog about tailgating.
While you are on his site, be sure to check out the
14 most annoying tailgaters
, and the follow up with
10 more annoying tailgaters
.
Hilarious
, yet accurate!